ABOUT US
SVA has been nurturing Bay Area youth for over 25 years!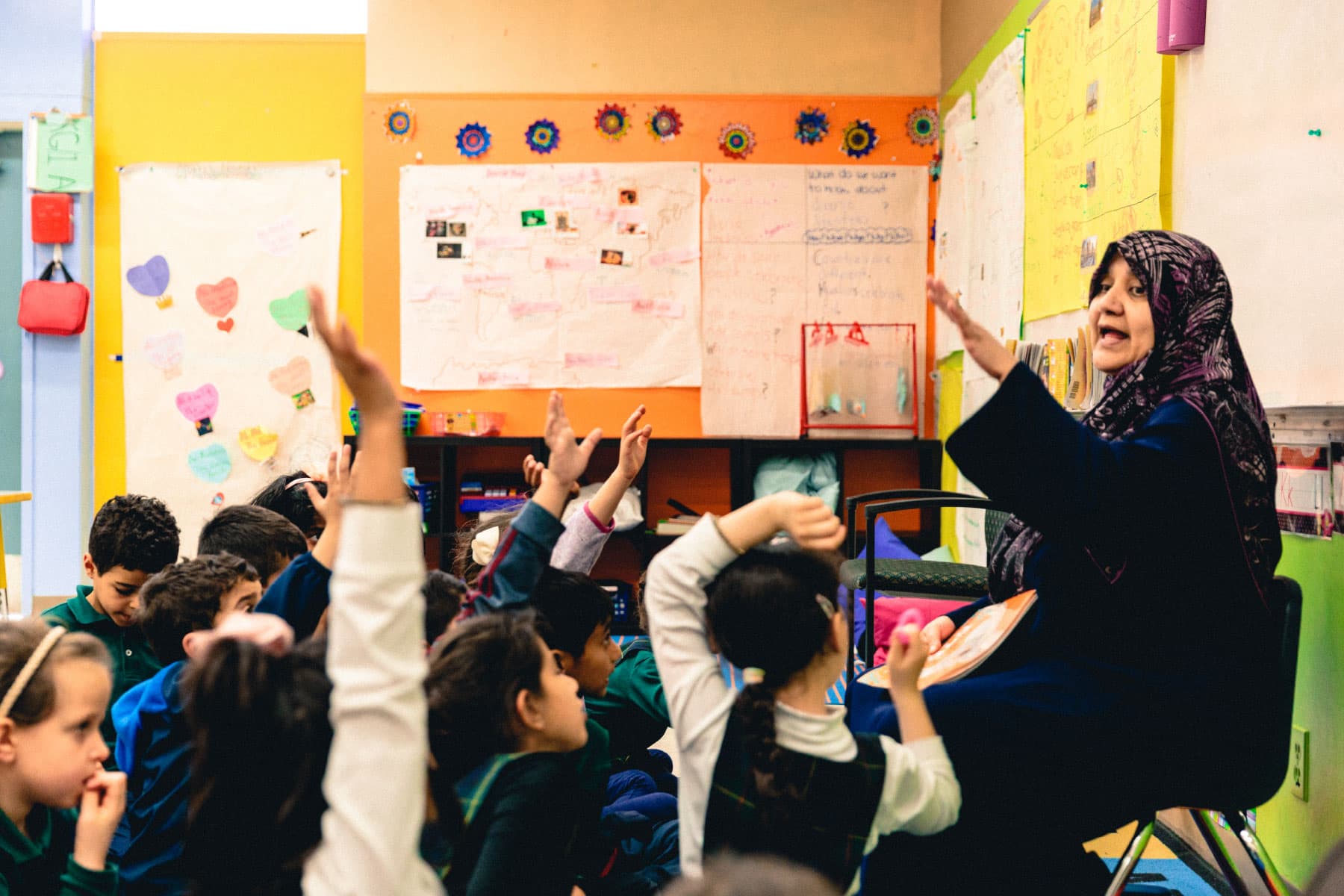 Our Mission
Our mission is to value every child as an individual, to nurture his or her social-emotional growth, to provide a safe learning environment in line with Islamic values, and to inspire the love of learning.
Our Vision
Through our award-winning educational model and nurturing faculty, we strive to empower our students to meet their highest potential and build an Islamic culture that serves society.
Our History
Silicon Valley Academy, a Pre-K through 8th Grade Islamic School located in Sunnyvale, California, has been nurturing Bay Area Muslim youth for over 25 years.
We have a history of empowering our students to meet their highest potential, of nurturing students' social-emotional growth, and of building an Islamic culture that aims to serve society. In addition to its academics and enrichment, SVA fosters an Islamic environment with a balanced approach to learning. Our teachers build a sense of community and foster each student's Islamic identity by modeling Islamic values and integrating Islam into everything we teach.
SVA offers four educational programs: a pre-kindergarten for ages 2 ½ to 5 years who are fully potty trained; an elementary program for grades kindergarten through five; a middle school program for grades six through eight; and an accelerated high school program.
After 25 years at our original Dunford Campus, SVA moved to our new Leota campus, which offers multiple amenities to enrich student learning, including a state-of-the-art science lab, a full-sized gymnasium, and a dedicated makerspace!
SVA is a 501(c)(3) non-profit (Tax #EIN 86-1113567) and is registered with the California Department of Education (Private School Affidavit CDS #43696906205074).