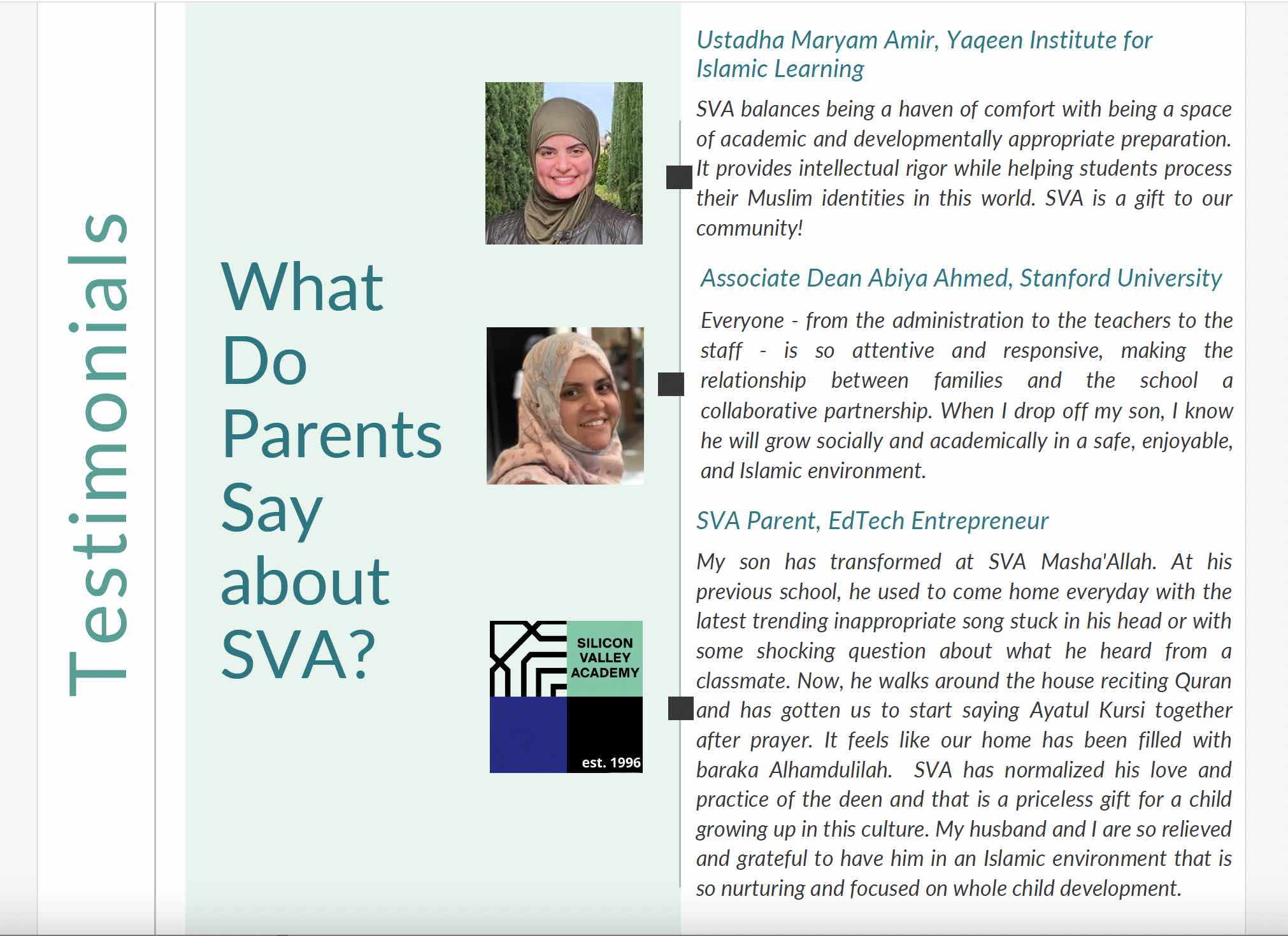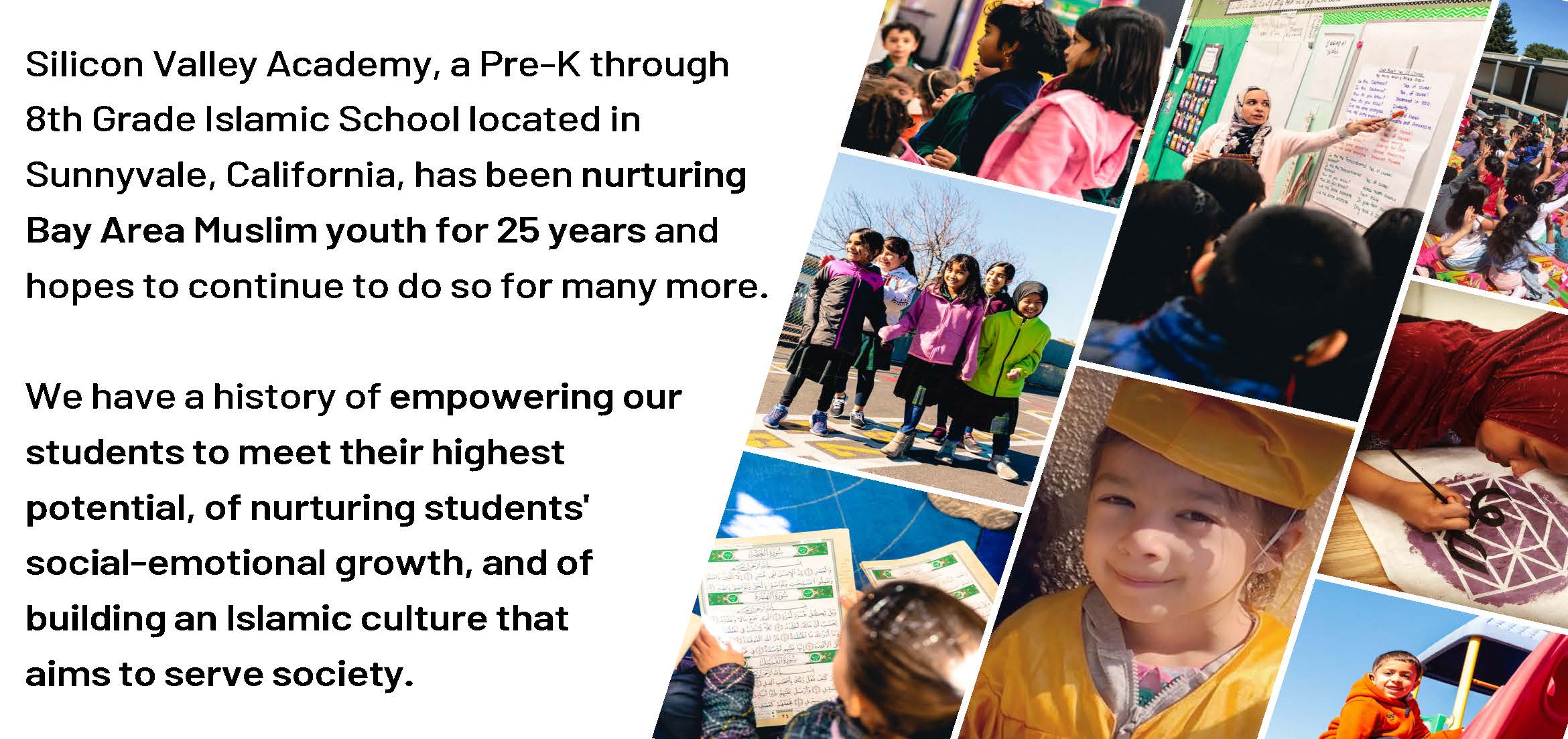 Silicon Valley Academy nurtures our students to reach their highest potential.

Watch our students' creative performance in response to the 2017 travel ban that disproportionately affected the Muslim community.



Curriculum Highlights
Thematic Learning with Standards-Based Units
Integrated Islamic Teaching with Academic Subjects
Multi-Level Classes Allow for Student Leadership and Scaffolding
Cooperative Group Work and Multiple Learning Styles
Hands-on Projects and Field Trips
Ongoing Assessments with Individualized Feedback
Dedicated Quran, Arabic, and Islamic Studies Sessions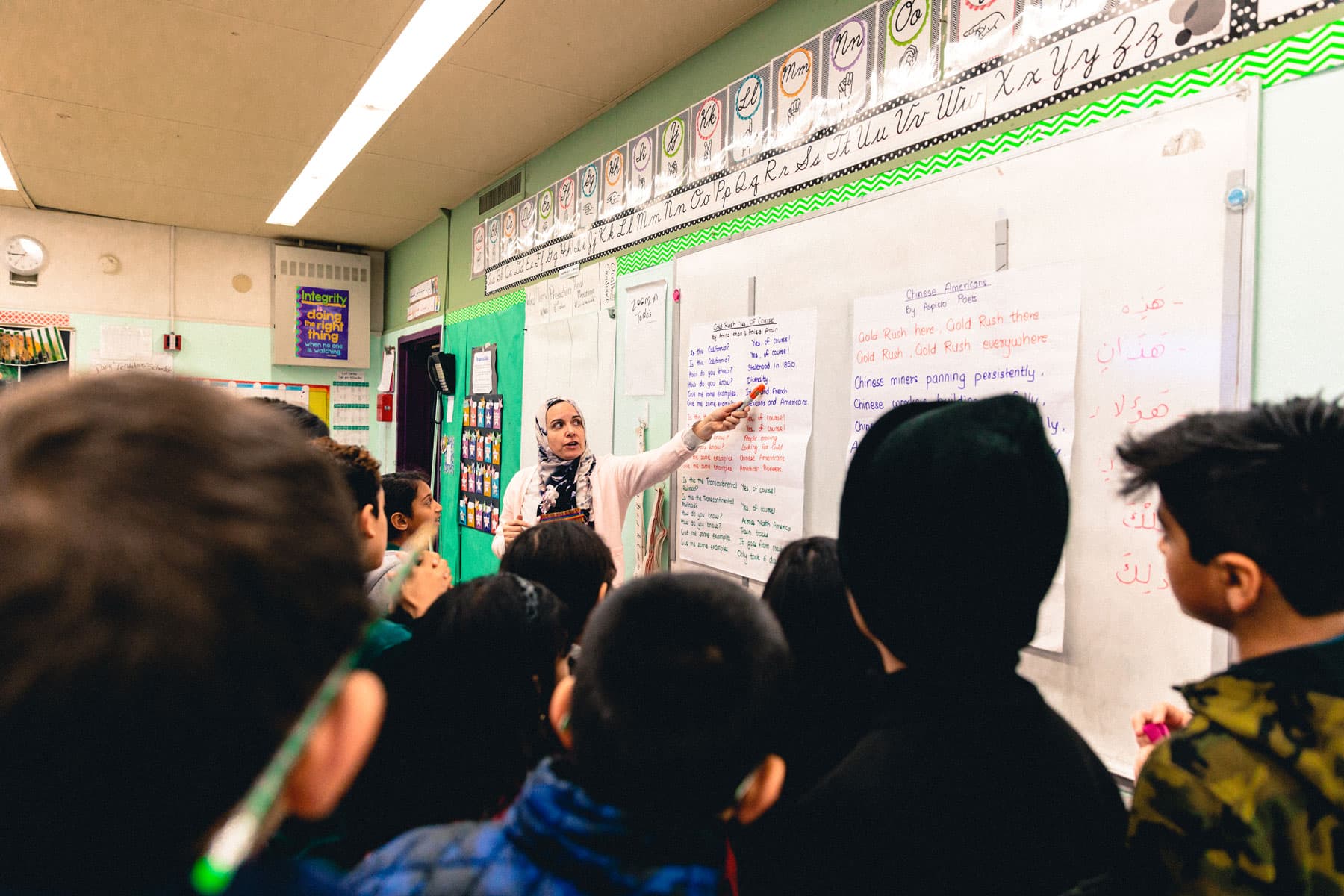 SVA has a streamlined enrollment process for both new and continuing students.
learn more >