COMMUNITY EXPERIENCE
SVA strives to create an environment where our families can build a thriving Muslim community alongside a nurturing academic setting.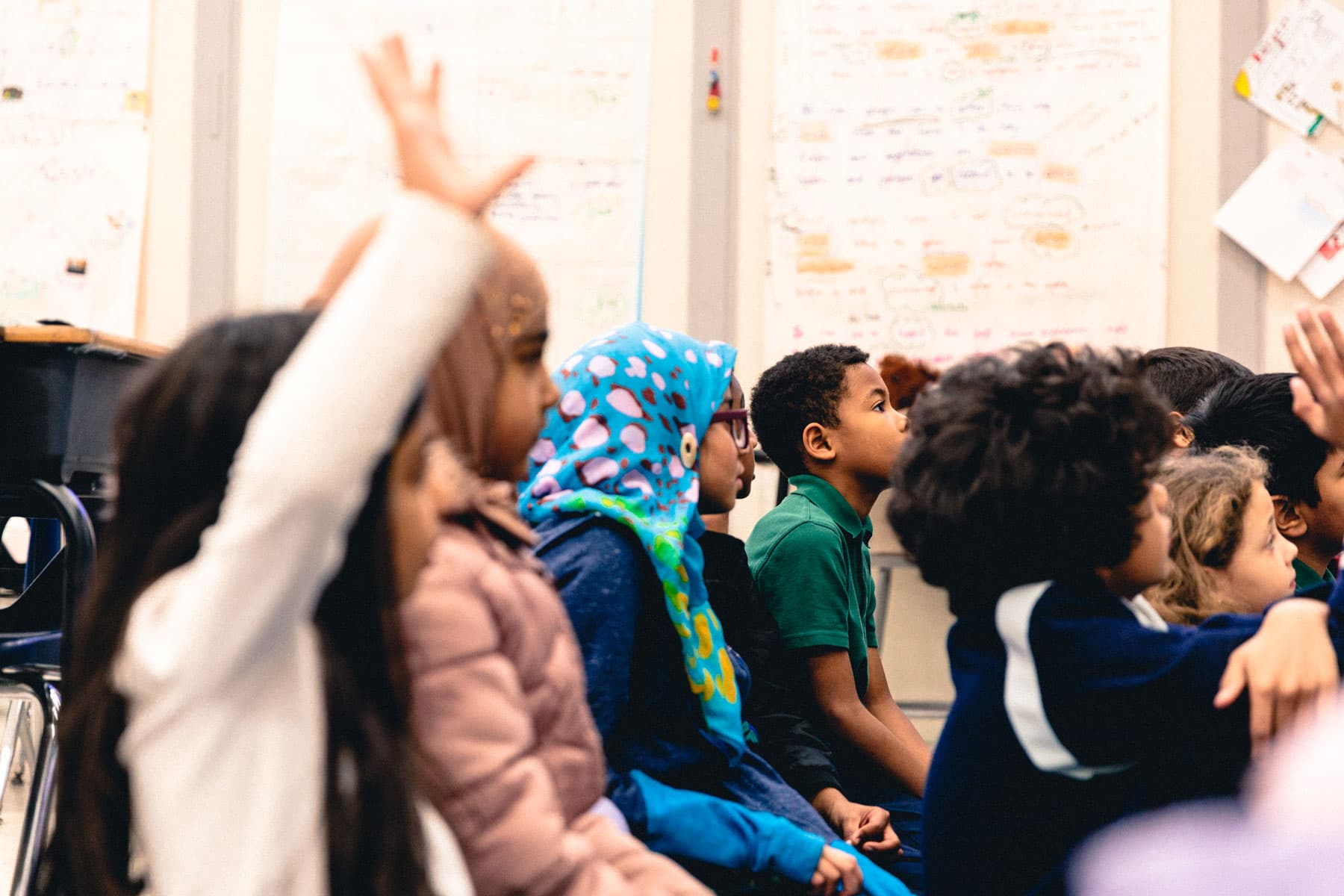 Parent Life at SVA
SVA not only fosters a sense of community for our students but also for our parents and caregivers! By encouraging our parents to actively engage in their child's journey at SVA, we invigorate the academic success of our students. We encourage every parent to get involved, by volunteering at least 30 hours during the year - 15 hours per semester per family - so our children receive the most benefit.
Playing an active role in your child's school, classroom, and events enables children to improve their academic performance and develop healthy relationships with their parents, teachers, and counselors!
Student Life at SVA
At Silicon Valley Academy, we work hard to create a community all year long. We allow students to express their thoughts and ideas, build relationships, and practice collaboration. This helps to grow and maintain a feeling of emotional safety at school and in the classroom. Our teachers and staff take every opportunity to model kindness and Islamic manners, such as saying salaam to students as they begin their day.
At the start of the day, students kindergarten through 8th grade begin with a morning assembly where they recite the morning dua, Surah al-Fatiha, and hear a brief piece of Islamic advice followed by announcements and upcoming events.
During the school day, students have a snack break followed by recess, a lunch break followed recess, and 2nd through 8th graders break for Dhuhr prayer.
Monthly Parent Classroom Tours
In an effort to keep parents informed about their child's education, SVA hosts monthly classroom tours. All parents are invited to visit their child on the last Friday of every month. Parents will receive a personal tour from their child. The tour will include "walking the walls," learning different charts processed in the classroom such as Pictorials, Cognitive Content Dictionary, Poetry, Process Grids, and more. Students will also share individual projects, portfolios, and learning logs, as well as team tasks and team projects. The classroom teacher is there to help guide the students along their tour. Please keep in mind that it is not a time for a parent-teacher conference. If a parent has a specific question in regard to his/her child, please make an appointment for a later time.
Parent Teacher Organization
At SVA, we have a Parent Teacher Organization that consist of dedicated parents and teachers who assist with projects in collaboration with SVA Staff and Administration, including our Hajj simulation and Career Day. Look our for meetings and opportunities to get involved throughout the school year!
Parent Teacher Conferences
SVA's academic year is divided into two semesters. Teachers will provide Kindergarten through 8th Grade students with 4 academic and behavioral reports during the year.
KG-5th Grade:
November 1-2, 2021: First Semester Progress Report Cards and Parent Teacher Conferences
January 24, 2022: First Semester Report Cards
April 6-7, 2022: Second Semester Progress Report Cards and Parent Teacher Conferences
June 10, 2022: Second Semester Report Cards
6th-8th Grade:
November 1-2, 2021: First Quarter Report Cards and Parent Teacher Conferences
January 24, 2022: Second Quarter Report Cards with First Semester Averages
April 6-7, 2022: Third Quarter Report Cards and Parent Teacher Conferences
June 10, 2022: Fourth Quarter Report Cards with Second Semester Averages
Parent Code of Conduct
Communication between parents, teachers and administration is imperative to the education of all children. This communication should be conducted with respect, trust, and professionalism.
SVA staff always has only the best of intentions in mind for their students. As experienced educators, parents must trust that the staff will always act in the best interest of the students. SVA has a zero-tolerance policy for any type of harassment, hostility, intimidation, threats, and/or violence whether verbal and/or physical towards its staff members, students, parents, and/or other members of the SVA community, including its neighbors. SVA reserves the right to deny access to its school property and any school wide sponsored activities/events whether on campus or off campus to anyone who is deemed an unsafe person/threat to SVA, its staff members, students, parents and other members of its community, including its neighbors. Moreover, SVA reserves the right to terminate enrollment of any student(s) whose parent(s)/guardian(s) do not abide by SVA's Parent Code of Conduct.