TEACHING PHILOSOPHY
Our teaching methods are some of the most innovative and respected in the nation.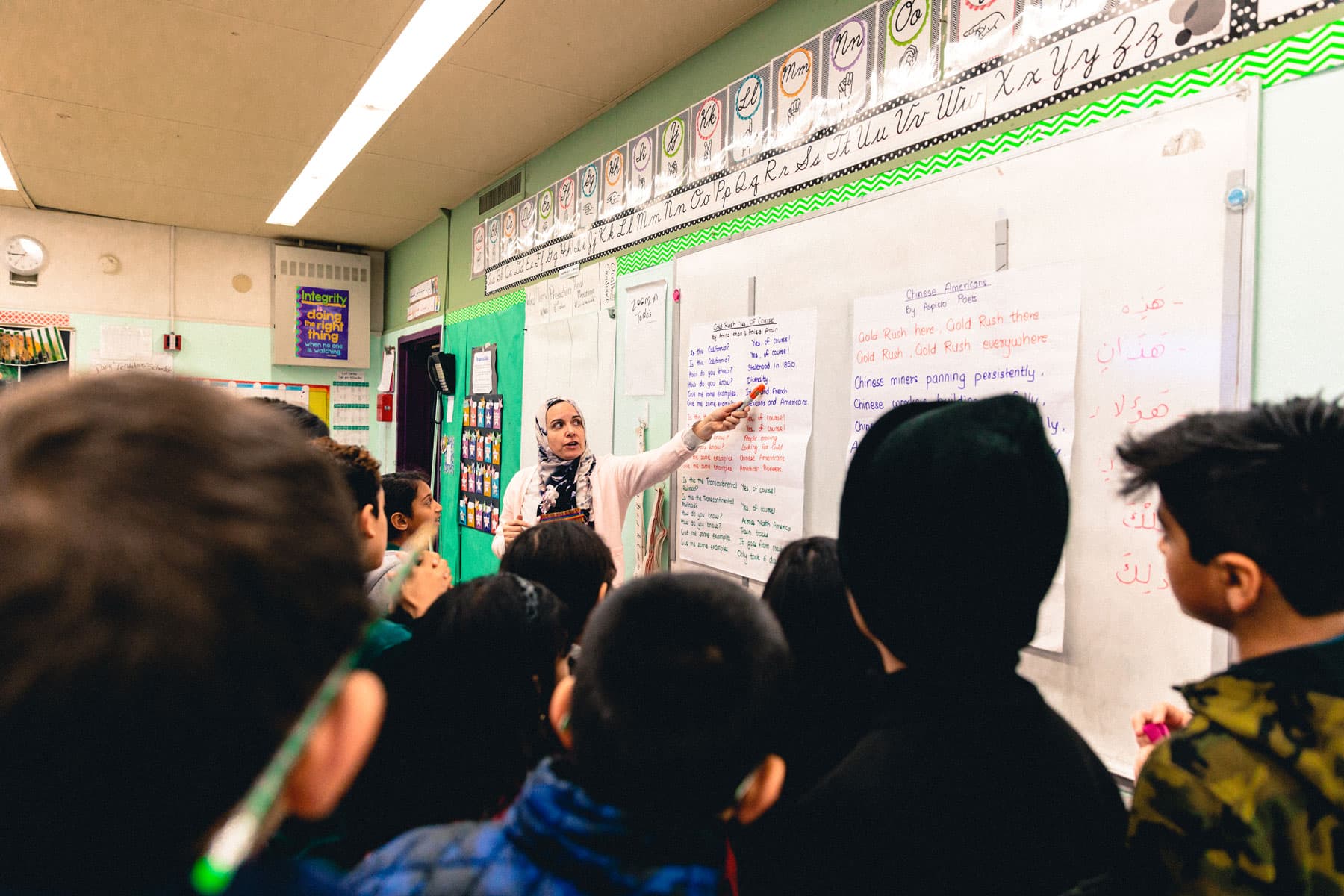 What Is SVA's Teaching Philosophy?
Silicon Valley Academy proudly implements GLAD, or Guided Language Acquisition Design, as its official program model and is the only Islamic school in the nation to do so. The GLAD method was designed to promote language skills, academic achievement, and cross-cultural skills by providing teachers with strategies to help students better understand the subject matter at hand. The GLAD method was field tested for almost a decade by the United States Department of Education, and has been declared by the Department as a model of "Academic Excellence."
Teachers use sketching, pictures, chants, and media, and provide hands-on activities to encourage creative thinking for all level students. Our classrooms are structured around participation, group sharing, and cooperative activities to build leadership skills for independent and lifelong learning.
In spirit of giving back to the community at large, SVA staff has trained teachers in the GLAD Model for public school districts nationally and throughout the Bay Area including- Santa Clara Unified, Sunnyvale, San Jose Unified, and Franklin McKinley School Districts.

For more information regarding the Project GLAD teaching model and Be GLAD trainings, please go to www.begladtraining.com.
Multi-level Classrooms

We offer multi-level classes in elementary and middle school. When a student enrolls in kindergarten, for instance, he or she enters a KG/1st grade multi-level classroom where students learn science and social studies together, and break out into grade levels to learn math and reading. A two-year social studies and science unit rotation guarantees that students never repeat the same material covered the previous year. Research shows that younger children gain self-confidence and maturity by being exposed to older students, while older students learn to be positive, mature role models for younger students.


SVA's teaching model has been given the honor of "Academic Excellence" by the United States Department of Education, the highest award given to any public or private school.
Project of Academic Excellence
U.S. Department of Education, OBEMLA
Additional awards earned by the program model:
Exemplary Program
California Department of Education
Title I Achieving Schools Awards
National Title I Association
Model Reform Program
California School Reform Design
National Dissemination Model
Of Effective Training for Teachers in multilingual settings